Your Partners
Networx Online's team has decades of hands-on experience with technology, internet marketing, customer service, large company operations, finances, copywriting, network marketing, and direct sales. In addition to our core management team, we have a complete staff of elite programmers, copywriters, web designers and customer service personnel.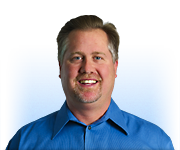 John Rydell
The Visionary
President
John Rydell is the president and co-founder of Networx Online. As overseer of operations and the visionary leader behind our rapidly expanding family of solutions like PhoneBurner and FaxBurner. John is as much of an "idea man" as he is the driving force behind Networx Online's most successfully launched platforms. Prior to Networx, John served as a technology consultant with Accenture and Chief Operating Officer for a large financial planning and investment company. He's a family man and father of two, and an active participant in community and charitable organizations. He's also an avid golfer, and Boardroom Magazine's 2010 President of the Year.
View the "Behind the Brand" Video!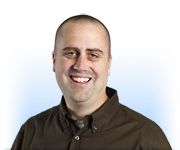 Paul Rydell
The Wizard
Chief Technology Officer
Paul co-founded Networx Online alongside his brother John Rydell. He complements his brother's business acumen and vision with remarkable technical talent. In short, he transforms ideas into fully developed and implemented solutions. Before starting Networx Online, Paul was a principal consultant for internet systems integrator Inventa, completing projects for top-tier internet companies like Overture, ePolicy, Level 3, Portera, and Sun Microsystems. Paul is a master programmer and problem solver, as well as the architect behind our technology and database infrastructure. He's the reason our platform is the industry's most user-friendly and functionally advanced. Not surprisingly, Paul's son has already debugged a Python program and written a Minecraft plugin.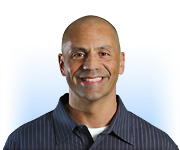 David Roth
The Front Man
Vice President
David began his career working for a Fortune 100 company, where he achieved the distinction of being the company's youngest director. He then spent years as a full time network marketer, catching the attention of Networx Online in 2002. Ever since, he's shined as the primary liaison between our company and clients, coordinating the development of over 150 systems. David is a client relationship specialist renowned for his devotion, integrity, and approachability. Drawing upon extensive experience in internet marketing, network marketing, advertising, market research, coaching, and systems development, David works directly with companies and top leaders – from contract negotiations all the way through system implementation and ongoing client relations. Sadly, his middle name is not Lee.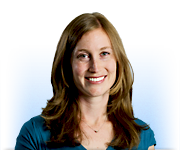 Rachel Hechter
The Prodigy
Senior Manager of Technical Services
Rachel is an outstanding programmer, systems integrator and software developer, and the mastermind behind our famous back office suite and billing platforms, which effectively and efficiently support hundreds of thousands of users. Prior to joining Networx Online, Rachel brought her design and technology talent to both the private and not-for-profit sectors, including a year of service as an AmeriCorps VISTA, administering much-needed technology consulting to an impoverished Native American reservation. As far as we know, she is unbeatable in Boggle.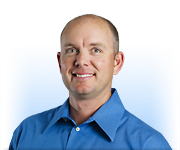 Kevin Reeves
The Guru
Senior Manager of Technology
Kevin brings more than 15 years of software development and project management experience to the Networx team. He specializes in the development of user-friendly telecommunications applications built on powerful cloud-based systems that support millions of concurrent users. He's the architect behind PhoneBurner and FaxBurner, as well as our toll-free voicemail system. Prior to Networx Online, Kevin developed numerous startup companies including Solera Technologies, successfully guiding the company through numerous projects with Fortune 500 clients.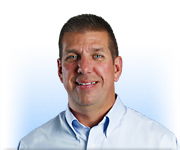 Ken Outly
The Consultant
Senior Project
Manager
With incredible patience, dedication, and organization, Ken serves as our day-to-day point person for our larger clients. He coordinates the development of custom systems by bridging the needs of our clients with our technology, design, and support staff – and builds strong relationships in the process. He addresses every issue with prompt actionable solutions, and is renowned for his ability to get things done. Ken's vast work experience as an account manager and sales manager for Fortune 100 companies, including notable telecom giants like AT&T, Sprint, and AT&T wireless made him the perfect fit for Networx Online.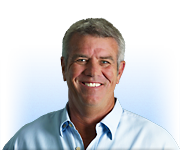 John Greene
The Insider
VP of Sales
Before John joined our team, he was actually a client. Our first system together brought in over 50,000 distributors in 18 months. Our next produced 6 of his company's top 10 fast start recruiters in the world. He referred to us as "light years ahead of everyone else in the industry." So we offered him a job. With over 20 years of experience in network marketing, John is both a master trainer and master prospector, whose first-hand experience with successful marketing platforms has been invaluable to our clients and prospective clients. John often serves as the initial contact and strategy consultant, helping leaders determine what they need, and how to launch an enormously successful system.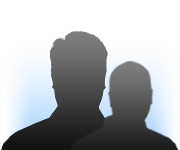 Design, Copy, Support
The Super Staff
They. Complete. Us. We'd be remiss without mentioning our secret weapons – our incredibly talented team of graphic designers, marketers, web designers, copywriters, programmers, video designers, attorneys, accountants and support staff, who are absolutely integral to the quality of product we produce and the level of service we provide. Collectively, they represent some of the most established and professional experts in their fields. Some of them have been with us since day one, others coming up on a decade. They know this business. They know their craft. And our ability to exceed client expectations is owed, in no small part, to their skills and dedication.